Why do you want to visit Salento?
Publicado por:
Alejandra Salgado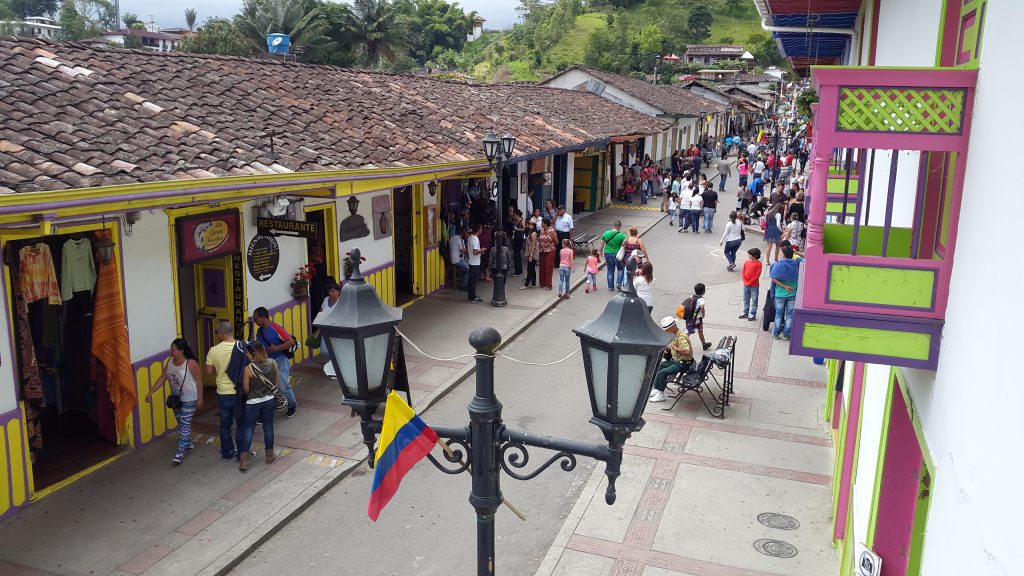 We have heard of Salento, a destination located in the central mountain range of the Colombian Andes and the most visited in Colombia for its biodiversity. A charm for locals and foreigners, is to be able to walk and enter the immense mountains, crossing streams and suddenly encounter with the highest palm in the world the wax palm of Quindío that can reach up to 60 meters high, also birds and among them the king of the air, the great condor of the Andes, in danger of extinction and who still flies freely in this area.
And if you are one of those who like challenges and get much higher, you can continue walking on endless trails through which you can reach the snowy natural national park.
However, for those who prefer to stay in the town. Salento is a town of colonial architecture that seems to have fallen asleep in a deep and eternal sleep; When you see it in photos, you are touched by its colors and shapes, but without fear of making a mistake, this small terroir of Quindío is even more beautiful when you knock on the door and enter your home.
That house in which its warm people, welcomes you as a family, where with an excellent cup of the softest coffee in the world, you delight your palate, where you lose the notion of time, listening to the stories of the grandparents in which the streets and roads evoking wonderful years on the backs of mules transporting food and everything necessary to live in the countryside, stories that reach the soul and entertain both locals and strangers.
Of course, you can not leave Salento without trying one of the traditional dishes that is the trout grown in the vicinity of the Cocora Valley, which due to its climate becomes the perfect place for its production. Trout can be found in most restaurants and in a variety of dishes, almost always accompanied by the delicious banana plantain, toasted and crispy, it is the perfect complement to this delicious traditional dish.