DISCOVER OUR ROOMS
Each one of them inspired by typical birds of our region, where you will experience the magic of rest in Salento.
Enjoy the tranquility, comfort and the best views of our municipality.
Free WIFI
We know that being connected is the most important thing, that's why you can enjoy our Wi-Fi service completely free.
GYM
Our gym will be available so that you always have the possibility to exercise and not lose your routines while on vacation.
Spa
We have a spa in the hotel, where you can totally relax and fill your body with energy and clear your mind.
La Florida is an excellent hotel, unsurpassed attention, all very friendly and willing to help in whatever is needed. They give you recommendations of plans to do during the... read more stay.
There are rooms of different prices.

Soffimm


October 7, 2019

The facilities are fine.

The service is bad, the breakfast people were despots, the lady at the reception too and finally they charged me for a flat bed when... read more they had a room with two beds available (more economic)

Breakfast drinks were ugly. As if the milk was past

Maria Isabel M


October 21, 2019

The personnel is very friendly! They supported us with any concern. Whether from the hotel, the spa, how to get around the coffee region, tours, restaurants, etc. It's a place to... read more rest, safe and calm. It has a quite nice view from the terrace where breakfast is taken.

Things to improve with the room, but nothing serious. For example, it took a while for the hot water to come out and it was not easy to calibrate it afterwards, or it came out boiling or very cold. Or that the internet did not reach the room well, although it did work well in the common areas.

It is a highly recommended place to stay in Salento! Preferably contact the owner and she will guide you better in everything!!! He is very friendly! Plus

ricardo_medrano_tato


August 19, 2022
3128681808
comercial@laflorestahotel.com.co
Gastronomy workshop at the hotel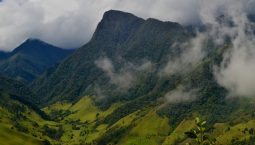 The Cocora Valley is one of the best-known tourist attractions and a destination that you cannot miss when you visit Quindío. In addition to being one of the destinations most visited by foreigners, who do not hesitate to venture to walk through the Valley, heading to the Casa de Los Colibrí […]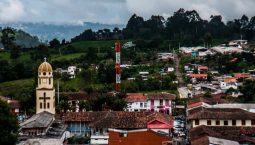 We have all heard of Salento, a destination nestled in the central mountain range of the Colombian Andes and one of the most visited in Colombia for its biodiversity. One of its charms for locals and foreigners to be able to walk and enter the immense mountains, crossing streams and suddenly running into the highest palm in the world […]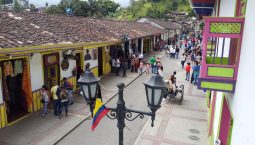 We have heard of Salento, a destination located in the central mountain range of the Colombian Andes and the most visited in Colombia for its biodiversity. A charm for locals and foreigners, is to be able to walk and enter the immense mountains, crossing streams and suddenly encounter with the highest palm in the world […]
Cra. 5 #10-11, Salento, Quindío